Pool Construction Built Around You
At Island Life Pools, we specialize in designing and building pools that are tailored to your unique home, lifestyle, and family, so you can enjoy a personal paradise right in your own backyard.
Whether you're envisioning a backyard oasis with a grand resort-style pool or a simple play pool, we can make your dream a reality.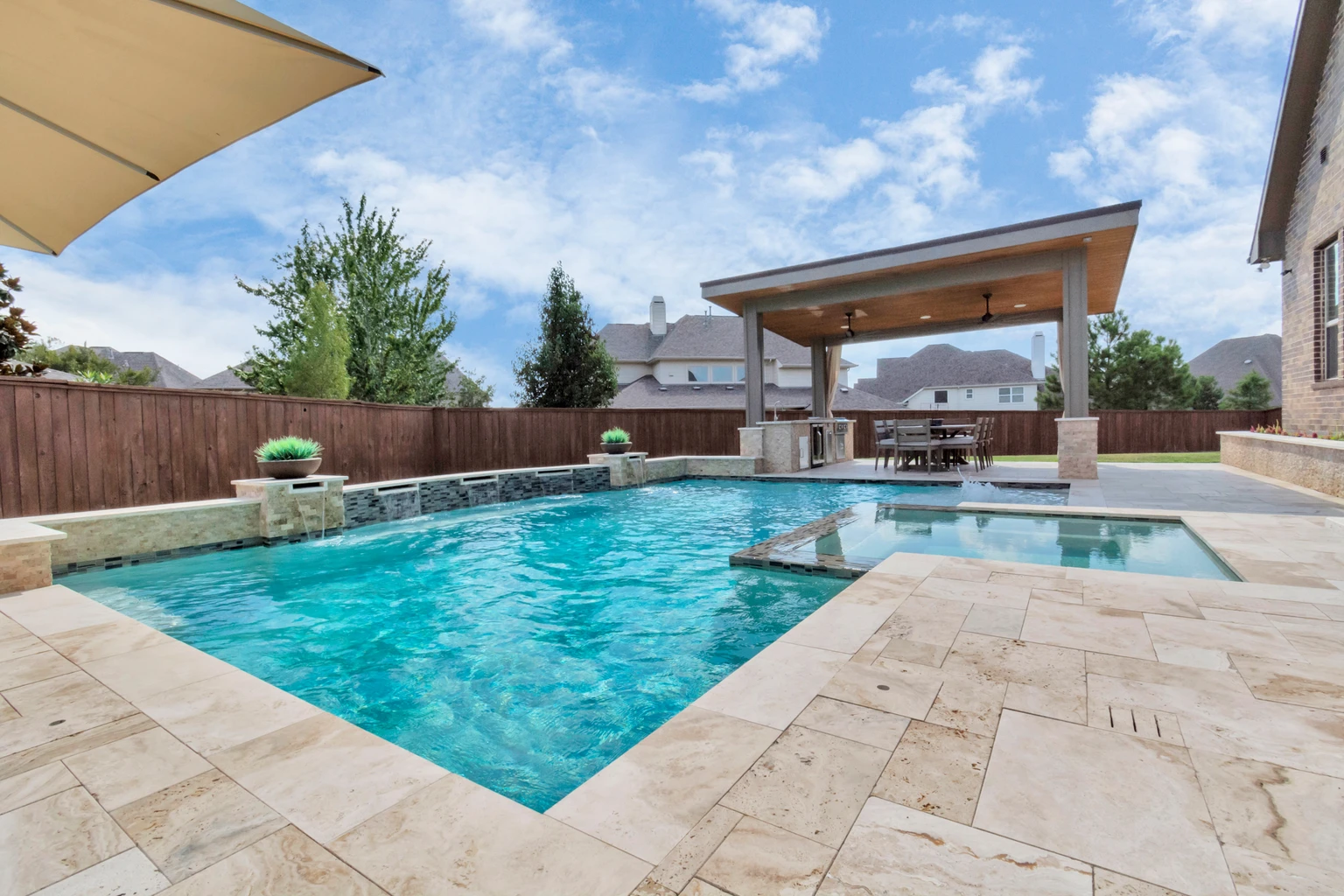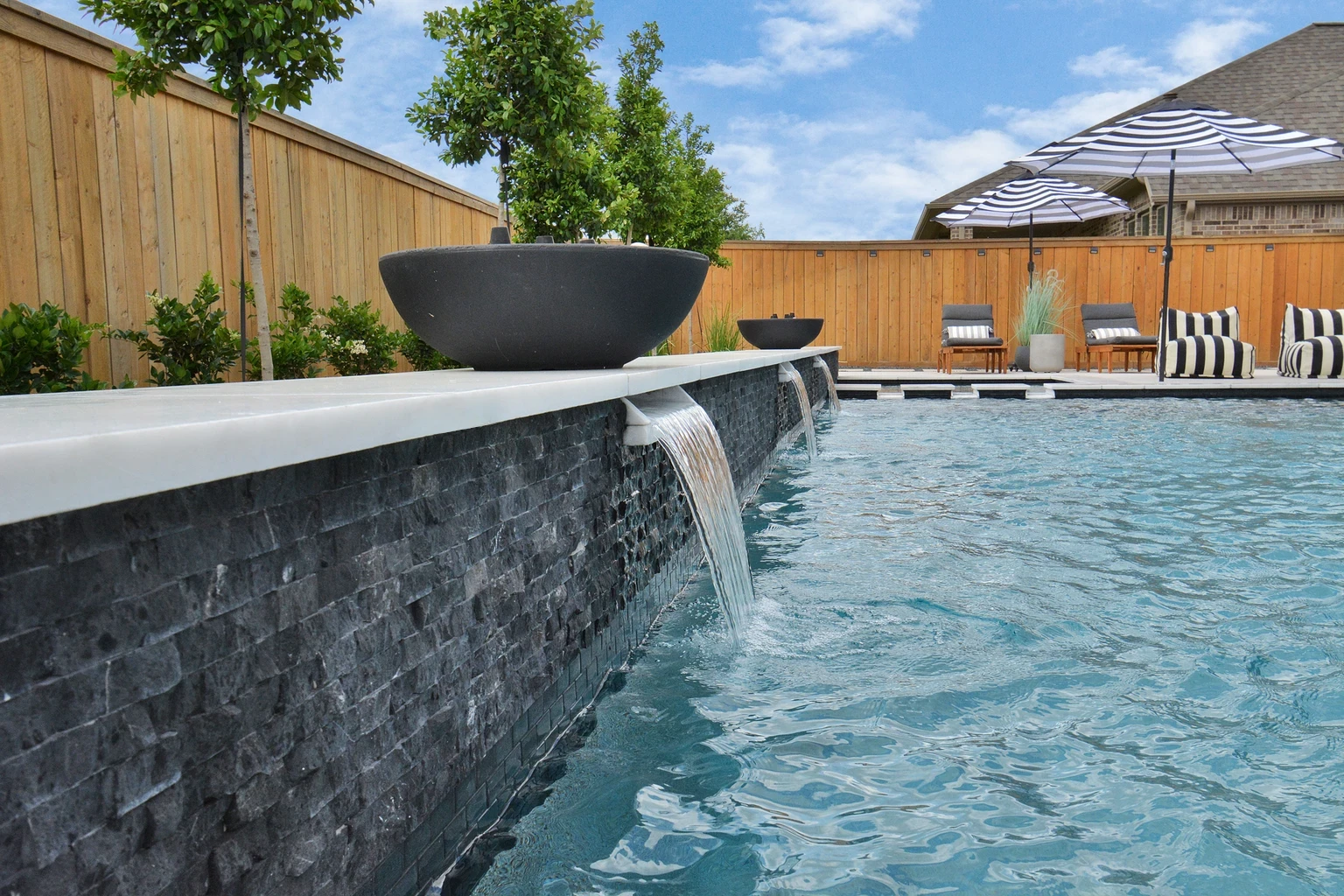 Pool Building Process Stages
Our expert pool designers will walk you through every step of the pool building process. We'll discuss the pool's primary function and choose its ideal location in your yard. Additionally we will help you determine the size, shape, depth, materials, and additional features for your pool.
After the design has been finalized, we will stake out and mark the footprint of your new pool right in your backyard. This will allow you to see exactly how it will be laid out before excavation begins.
We used only the latest high quality equipment backed by the strongest warranties in the industry. Once the site preperation has been completed, our professional plumbers will begin installation of the plumbing systems. Once completed our technicians perform a total test of all systems to verify proper installation.
Once plumbing is in place, we'll integrate the electrical components. We'll trench from your main electrical panel to the pool equipment, lighting and other elements requiring electrical connections.
We use 100% in house crews and equipment for project. This includes the excavation and shotcrete stages as well. We use high quality rebar and materials to ensure you will enjoy your pool for years to come. The pool's interior will then be meticulously shaped, ready to receive the finishes touches of plaster or pebble as per your choice.
Decking, Hardscapes & Features
This phase brings your design's added features to life. We will begin planning and constructing your outdoor kitchen, covered patio and any fire pits or water features that are included in your design. Following this, our seasoned crew will begin on your custom decking or tile work.
The waterline tile adds a personalized flair to your pool. With a plethora of design choices, from size to color, we'll embed a six-inch tile band, evenly straddling the waterline, to accentuate your pool's charm.
Post tile installation, we'll coat the pool's interior. Depending on your chosen finish, this process could span one to two days. We'll keep you informed about the timeline, ensuring transparency.
Final Touches and Pool School
Upon completion, our focus shifts to restoring your backyard's pristine state. We'll manage debris removal, fence restoration, and any landscaping modifications made during the process. Then, the most exciting part: filling up your pool, firing up the systems, and adjusting the water balance. It's time for your inaugural dip!
Real Testimonials
See what our clients have to say about us
"
Hands down, the best pool builder! The process of building our pool was effortless! Ron is an awesome designer and was very thorough about explaining everything to us! The owners are so kind and personable! We had an great experience! I would definitely recommend them! Our pool was built under 2 months!!"
"The whole Island crew was AWESOME! Gregg was our designer and he was so wonderful to work with…very patient and responsive with all our needs. Dustin and David made our dream pool happen in 5 weeks! Dustin is so quick to take care of any issues we had and we appreciated that! Every crew that worked our pool and outdoor kitchen was phenomenal! They are very professional and respectful."
"From start to finish the team at Island Life was amazing. Greg was amazing from start to finish. Dustin was honest and always delivered as the project manager. We hit our deadline and the equipment installed was high quality. Their in house crew that comes out is very nice. Their new showroom is a MUST visit."
John W. - The Woodlands, TX
"Absolutely a wonderful experience and customer service is top notch! They are so professional and do awesome work!! If you are in Texas I highly recommend Island Life Pools and Patio, you will not be disappointed!"
GET STARTED ON YOUR DREAM BACKYARD!
Contact Us Today For a FREE Estimate!