Cypress, TX Top Pool Builder
At Island Life Pools & Patios, we believe that knowledge is important when educating yourself about pool construction. That's why we have provided a step-by-step overview of each phase of construction from the ground up. Please keep in mind that every pool and spa project will vary and the following information offers a brief synopsis of each phase that occurs during the construction of your pool or spa.
As a premier pool contractor in Cypress, TX, meeting and exceeding your expectations is one of Island Life Pools & Patios's important tasks, and our primary goal is to build you the pool and/or spa of your dreams. We accomplish this by ensuring that each phase of your pool or spa construction moves along smoothly through a process Island Life Pools & Patios has refined since the inception of our company.
Our team of professional pool builders at Island Life Pools & Patios is commited to coordinating and communicating the schedule of each phase of the pool construction process to homeowners. Because we understand that a swimming pool is a significant investment, we make sure that our pool contractors inform homeowners about the progress of the project from beginning to end.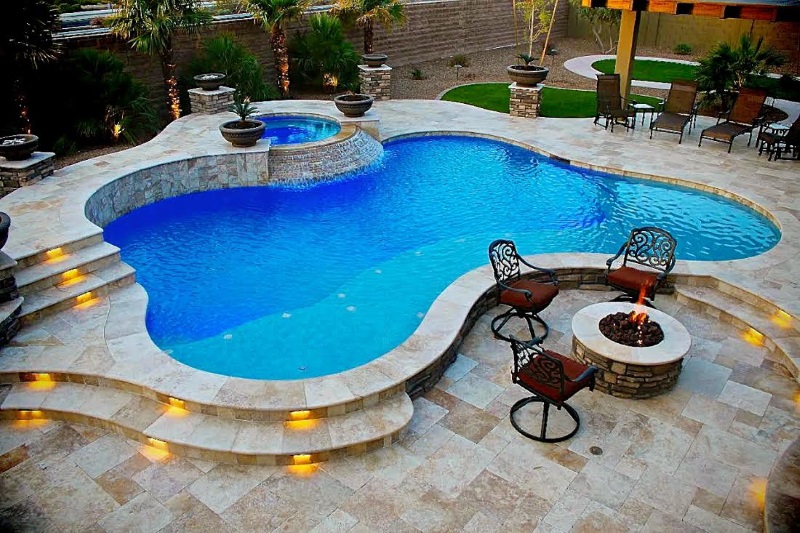 Contact Island Life Pools
& Patios
FREE Pool Building GUIDE: How Our Specialists Work Together To Bring Extreme Value to Homeowners
Get instant access to our 12-page, full-color guide to learn pool building basics to help you create the beautiful outdoor entertaining you've always dreamed of.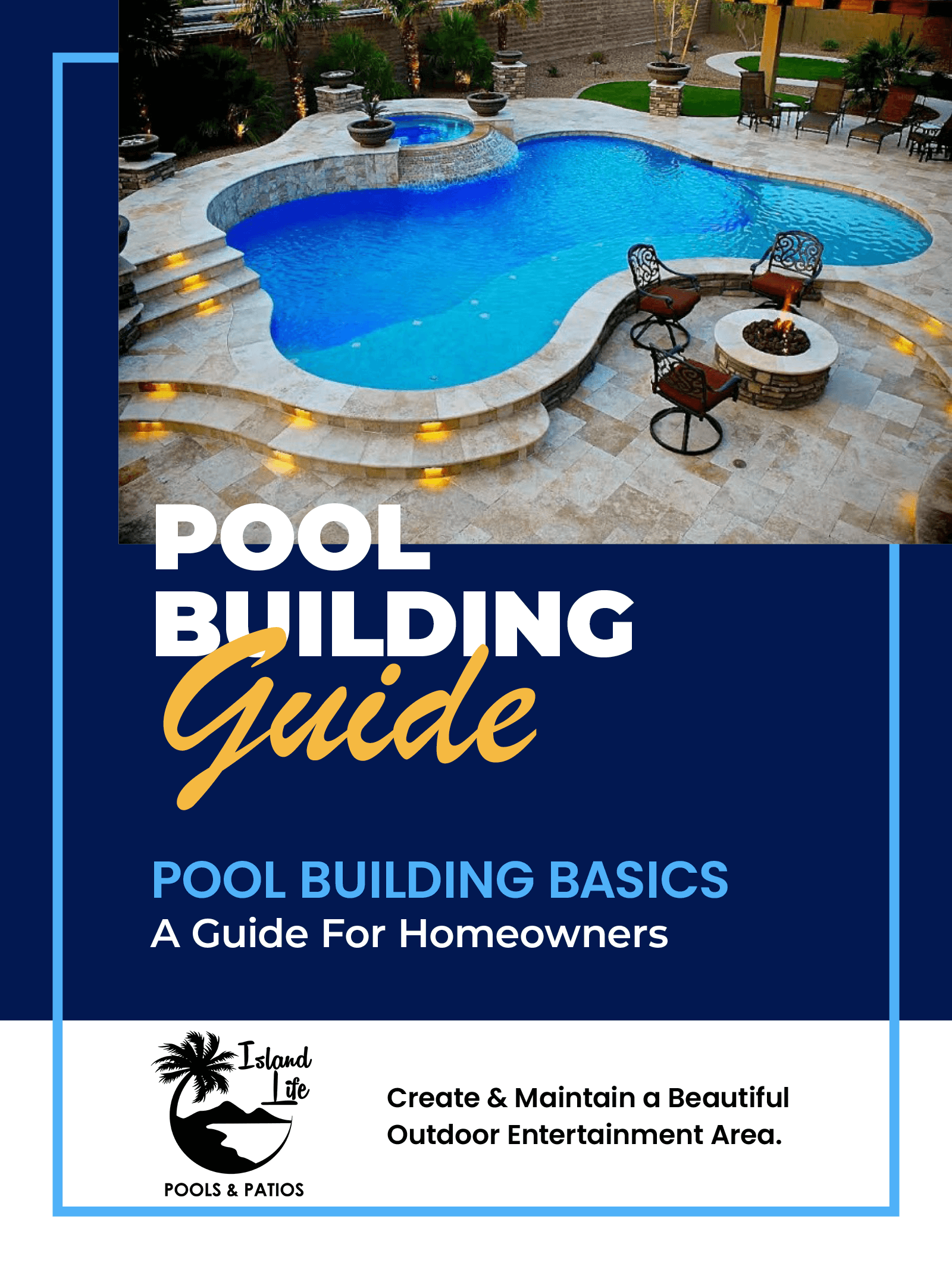 We provide all levels of pool builder services, from the concept stage to completion and beyond:
Concept & Design
Engineered Shop Drawings
Submittals & Permits
Construction
Excavation & Site work
Piping , Steel & Decking
Mechanical Design & Installations
Water Features
Perimeter Gutter Systems
Coping and Decking
Interior Finish options
Water Slides
Winter Covers
Chemical Controllers
Renovations
Chemicals